Welcome to Happy Family Medical and walk-in clinic
About Our Clinic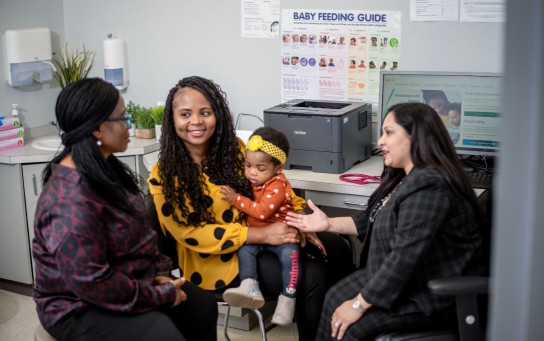 Welcome to Happy Family Medical and walk-in clinic, we believe in serving a true sense of family practice. Happy Family Medical and walk-in clinic was established by Dr. Chaitasi Intwala in October,2020 in south Pembina Hwy, Winnipeg and expanding services in North / east of Winnipeg for high patients demand with the concept of providing services in multi languages - English, Hindi, Punjabi, Gujarati, Urdu and Arabic.
Our clinic is dedicated and unique in terms of providing most comprehensive Primary care, preventative care, prenatal care, newborn and Pediatrics care, mental health, and chronic disease management. We serve all ages from newborn to elderly with wide variety of health care demand.
Our clinic believes in philosophy of A healthy mother - A happy family. We have exceptional services dedicated for women' health throughout all ages from childhood, adolescents, reproductive age, pregnancy, delivery and menopausal issues. We also see newborns , children for well baby assessment, nutritional/breastfeeding counseling , immunization and appropriate referral services.
Come and visit us to experience unique wholesome care from our dedicated staff at Happy Family striving for excellence for your Happy Family!
Vision Statement
ॐ सर्वे भवन्तु सुखिनः
सर्वे सन्तु निरामयाः ।
सर्वे भद्राणि पश्यन्तु
मा कश्चिद्दुःखभाग्भवेत् ।
ॐ शान्तिः शान्तिः शान्तिः ॥
Meaning:
1: Om, May All be Happy,
2: May All be Free from Illness.
3: May All See what is Auspicious,
4: May no one Suffer.
5: Om Peace, Peace, Peace